Multi-Sports Camps

Campers attending PSYM Multi-Sports Camps get an earful of "you can do it!", "try it again!", "try harder!", "don't give up!", "great job", and other positive reinforcement that, sadly, they may not hear enough in their daily surroundings. They'll also learn the importance of paying attention and listening, behaving well in a group setting, respect for others and their opinions, teamwork and hard work. All while having the time of their lives. We create a fun safe atmosphere that the kids enjoy. They, most importantly, are motivated and inspired by speakers from a wide spectrum of careers and backgrounds.  For more info, click here...
---
PSYM has partnered with area schools to provide supplies and materials needed to operate after-school programs. Through this effort, PSYM hopes to improve the performance of our youth on various standardized tests where they are currently performing below the state average. PSYM has also provided scholarships to high school seniors who qualify and enroll in post secondary education schools.  For more info, click here...
---
Community Action Team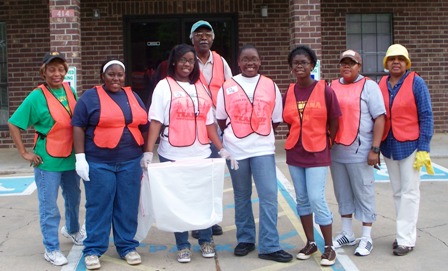 CAT is comprised of adult and/or youth volunteers who gladly assist PSYM with sponsored or partnered projects throughout the community. The CAT looks to go into "Action" to assist your social, civic or religious organizations with projects that will benefit the community in general. Action is our middle name!  For more info, click here...
---
G.I.R.L. Program(under development)
This program is designed to: 1) raise the self-esteem of our young ladies and help them to realize that they're just as

important as their counterparts(young men) in all facets of their development. Whether it be social, educational, spiritual, etc., the choices that they make will profoundly affect their lives. 2) Bring awareness to issues facing our young adolescent ladies and the give them a forum to voice their social or personal concerns in a group setting, or one on one with mentor. And 3) challenge them to to value themselves, command respect from boys and young men in their lives, thus influencing better more respectful and responsible behavior in our young men.